History of Harrington Hall and Harcourt Street
Harrington Hall
Harrington Hall is named after its most famous former resident, Timothy Charles Harrington. Harrington was an Irish journalist, barrister, nationalist politician and Member of Parliament (MP) in the House of Commons of the United Kingdom of Great Britain and Ireland.
Harrington was secretary and chief organiser of the Irish National League (INL), supporter of Charles Stewart Parnell and was largely responsible for devising the agrarian Plan of Campaign in 1886. The party split in 1891 while Timothy was on a fund-raising tour of the USA and he became a Parnellite Nationalist, continuing as secretary of the INL.
He was noted as a particular hardline nationalist. For instance, in 1902, during Harrington's time as the mayor of Dublin, the King of England, Edward VII visited Dublin but Harrington refused to even meet his sovereign lord and turned down any tempting offers to support an address.
Harrington was Lord Mayor of Dublin from 1901 to 1904, married in 1892 to Elizabeth O'Neill, second daughter of the late Dr. E. O'Neill, of Dublin and together, they had two sons and three daughters. He continued to sit as a member of the Irish Redmonite party until his death. He suffered a seizure in the House of Commons in 1910 and died in 70 Harcourt Street, now Harrington Hall. MPs earned little then and the family were split up and had to leave the house. One son, Niall, went to relatives in Kerry and later became a lieutentant colonel in the Irish army and wrote a famous book about the civil war, the Kerry Landings.
In later years Harrington Hall was turned into a high-class family hotel known as the County Hotel. In 1943 the Sisters of the Holy Child purchased the property and provided accommodation for girls who came to work and study in Dublin.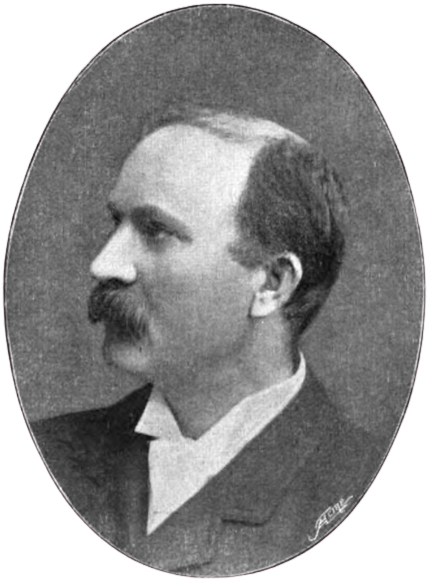 Timothy Charles Harrington - 1895
Harcourt Street
Harrington Hall is located right in the middle of Harcourt Street which has a rich history and is a largely intact Georgian street. The street first appeared on maps in 1784, and is named after Simon Harcourt, 1st Earl Harcourt. The street has housed some very famous figures over its time including Bram Stoker, the author of Dracula, who lived at no. 16 for a period. Other names include Unionist politician Edward Carson was born at no. 4 and there is a plaque located at the house. John Scott, 1st Earl of Clonmell (also known as Copperfaced Jack) lived on the street at no. 17.
No. 6 is a building with many historical connections including as headquarters of Arthur Griffith's Sinn Féin (Sinn Féin in Irish literally translates to "We Ourselves" , often mistranslated as "Ourselves Alone" and is the name of an Irish political party founded in 1905 by Arthur Griffith. It subsequently became a focus for various forms of Irish nationalism, especially Irish republicanism). It was donated by the state to Conradh na Gaeilge in 1966 on the fiftieth anniversary of the Easter Rising. This was to mark the contribution of Conradh na Gaeilge to the nationalist movement, six of the seven signatories of the 1916 Proclamation having been members of the Conradh.
The former railway station, is a prominent building on the street which has a rich history of its own. It is most notably known for the event that occurred on Valentine's Day 1900 in which a cattle train from Enniscorthy failed to stop and crashed through the end wall of the station, leaving the locomotive suspended over the street. Nobody was killed, though the driver, William Hyland, had his right arm amputated. This historical event is what our sister restaurant, The 1900 got its name.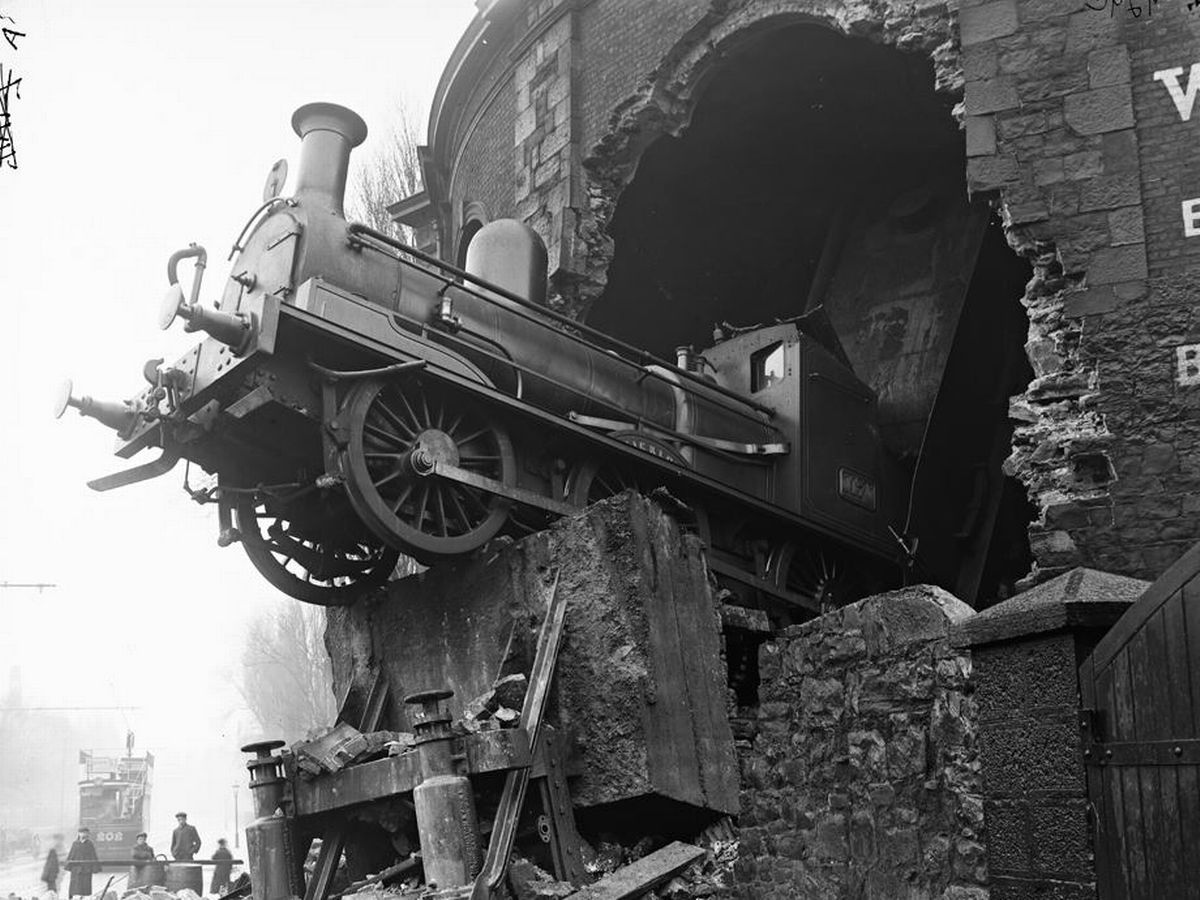 1900 train disaster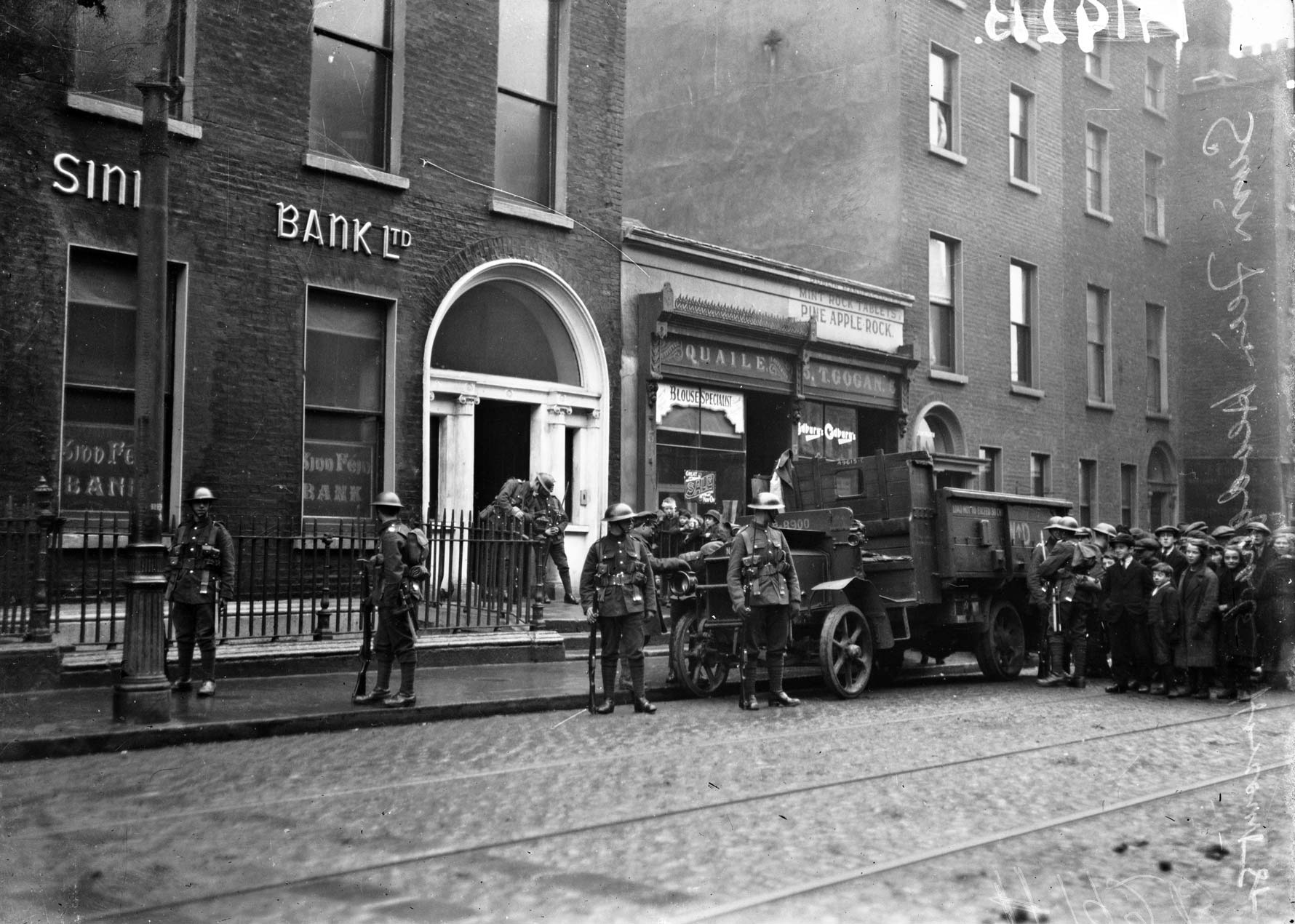 Soldiers standing outside the Sinn Féin headquarters at 6 Harcourt Street, 1919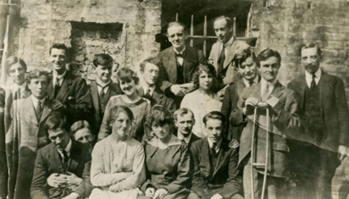 The Sinn Féin staff, 1918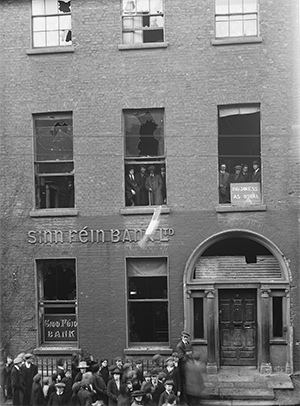 The Sinn Féin headquarters (and bank) at 6 Harcourt Street following the Crown forces raid on 12 September 1919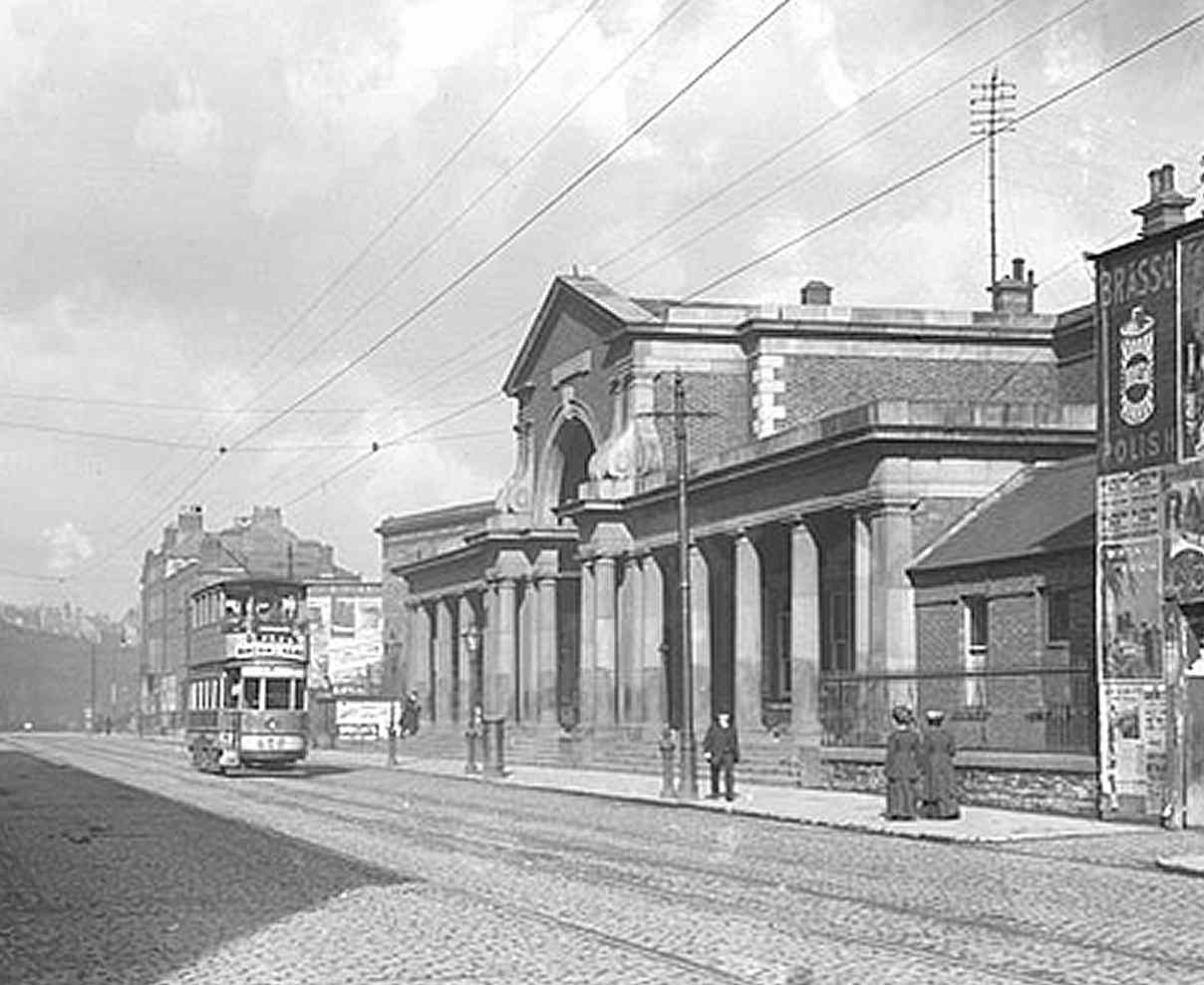 The facade of Harcourt Street station, 1910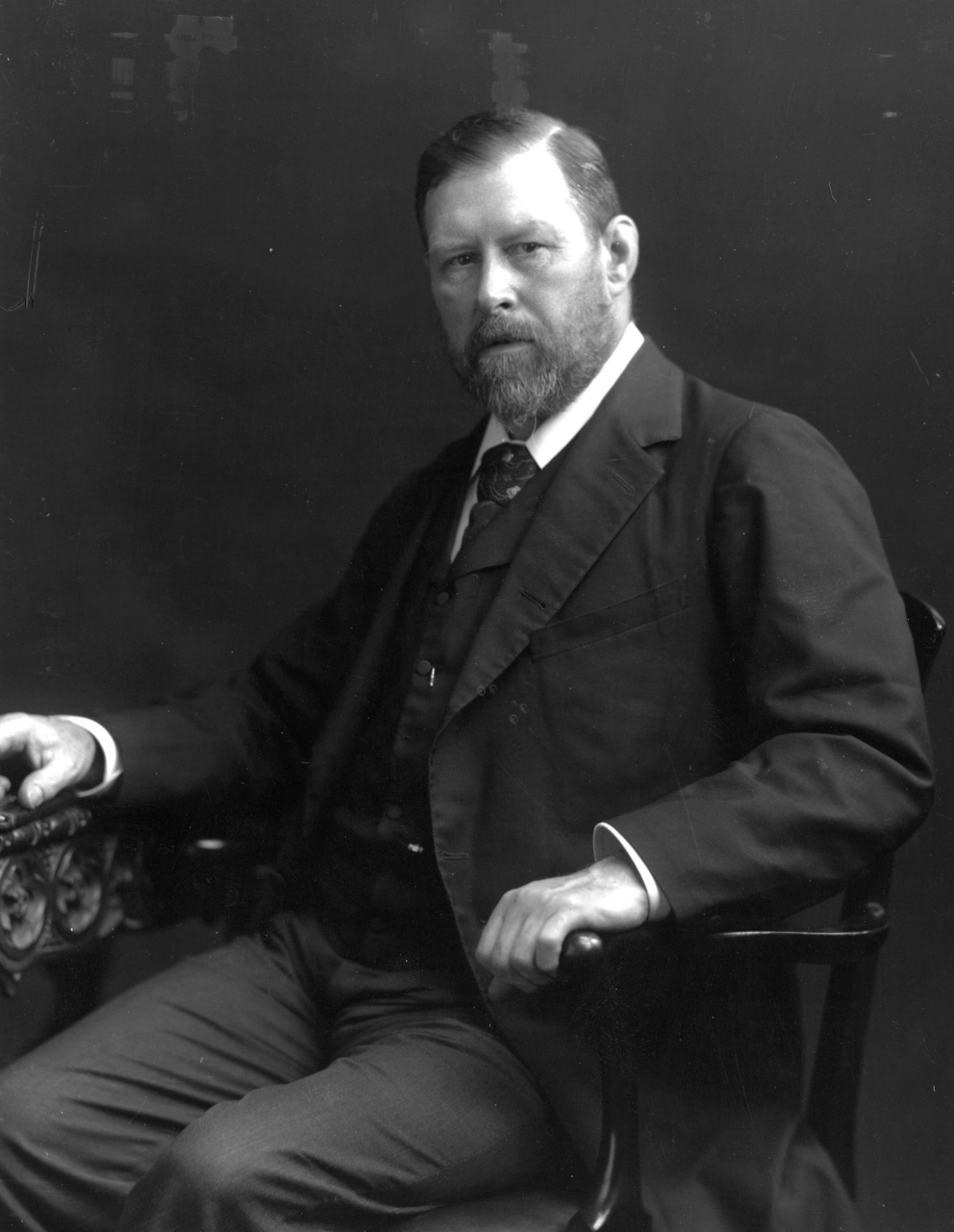 Bram Stoker, author of Dracula, 1906